Hi,
recently we have upgraded our Indico from v 2.3.4 to 3.1.1 and we realized that those images that are referenced in the HTML editor of any page of the event, such as the description of the event are not displayed anymore.
For instance, we have a picture referenced in the description of the event pointing to "https://indico.cells.es/event/42/picture/129.jpg" which does not exist anymore. If we go to the "Images" menu, we have the same image with the following URL "https://indico.cells.es/event/42/images/86-MEDSI-Group-Photo.jpg". See the attached screenshots.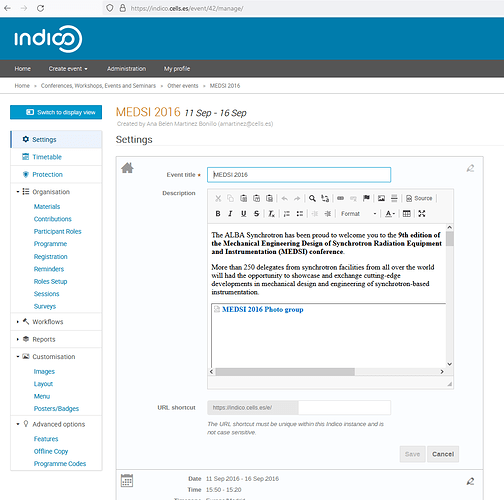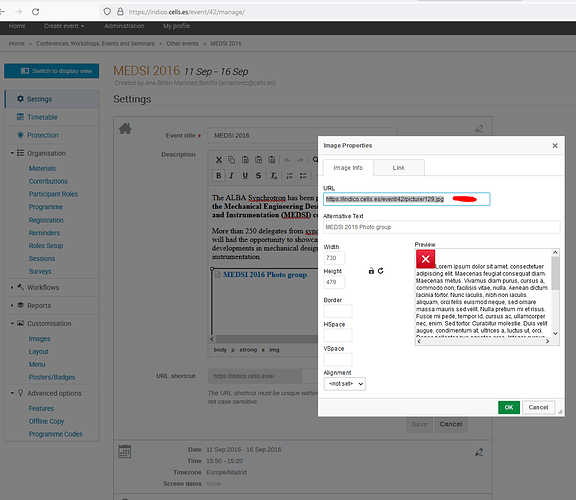 Let me say that this event is quite old, and it was created when we had the version 1.* . In events created in version 2.3, we did not detect this problem.
We understand that the images did not disappear, but their reference have been lost in the HTML. There is anyway to solve this problem?
Thanks in advance.
Best regards,
Isidre Costa