Hi all,
I'm trying to publish a contribution list for our conference.
There are some requirements that I have to meet:
No visible Reviewing module with exposed unfinished submitted files
DOI identifier visible on site
Publish PDF version of files later on (I guess I can do this through materials in Contribution list)
Ad1. I cannot find a way to remove the Peer reviewing from list of Contributions that is publicly available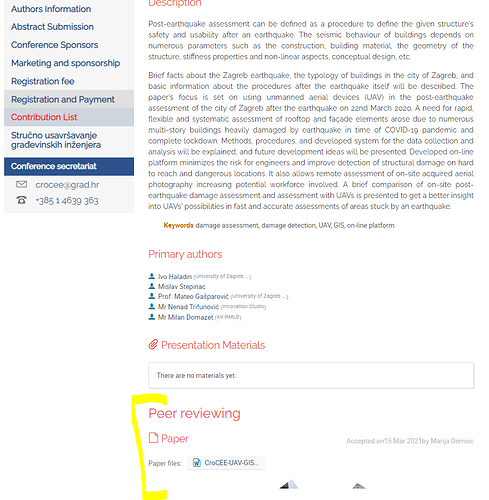 Ad2. I wanted to put DOI identifier as a External ID and added
1st external ID Type in Administration: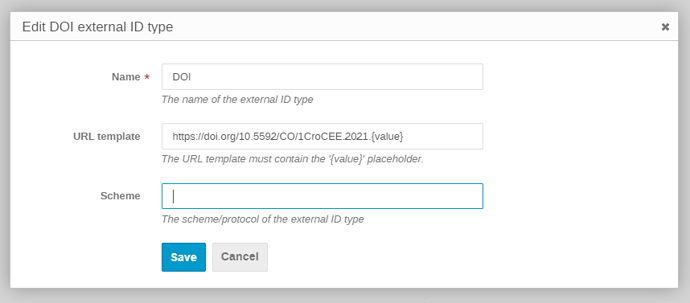 2nd added External ID to a contribution:


This would generate a link to DOI …but nothing shows up in the contribution listing.
I cannot find documentation regarding this. Can you point me to the right direction? Am I using this correctly?
It would be great if I could automatically add paper ID as a part of DOI link because we have generated DOI-s as
https://doi.org/10.5592/CO/1CroCEE.2021.{id
}