Hey everyone!
Just installed Indico using the Ubuntu/Apache installation guide. I had to do a couple reinstalls because I wasn't able to open the indico page using hostname but now that sorta works (I can open it through 127.0.1.1 for some reason).
I get the page in a very weird format as seen below and I'm not honestly sure why: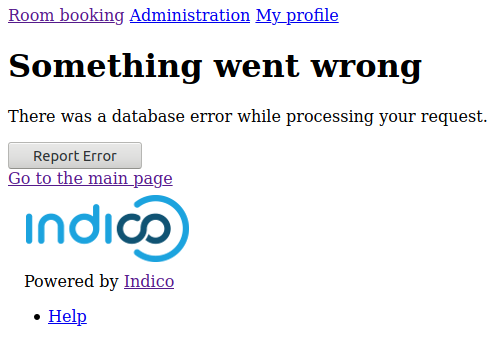 More importantly it gives me a database error. I followed the guide point by point so I'm pretty sure I didn't mess up there. I'm new to Indico so I'm not sure where to look what the error/issue is. Any help would be greatly appreciated.
Please let me know if I can add anything else to make the issue clearer.
Thank you!