Dear Colleagues,
We migrated our parallel test server from version 2.1.8 to 2.3.3.
The upgrade process went without errors and the Zoom plug-in was installed.
However, not when navigating we can see some extra characters on the display
like $ and box signs as shown in this screenshot: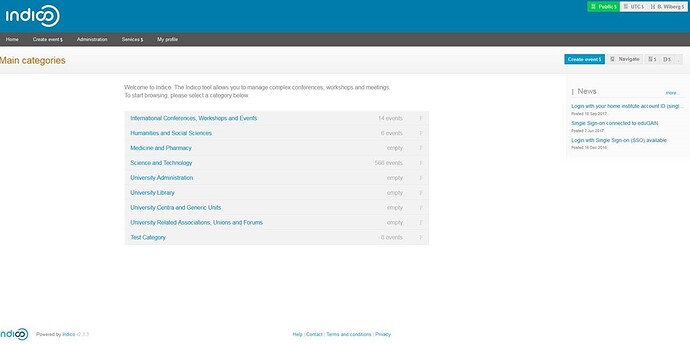 My colleague that performed the upgrade has checked all settings and confirmed to have
the following:
LANG=en_US.UTF-8
and in indico.conf
DEFAULT_LOCALE = 'en_GB'
The webb pages are "tagged" in the HTML code with
and the server sends in the headers when asking for a webb page
Content-Type: text/html; charset=utf-8
and Firefox gives (under page information):
Teckenkodning: UTF-8
This seems to be correct, but the signs that are being send seem not to be in UTF-8 format
My colleagues name is shown correct in his My Profile (ö i Björn).
Any suggestions welcome!
Thanks in advance for your kind help,
with best regards,
Roger.