Hello,
I would like to know if it is possible to link two questions together?
Here participants have to choose their categories, participants and students have to pay a registration fees.


Then several questions later, they have to indicate whether they are participating in a dinner that requires a contribution of €40.
I would like to limit this contribution to the participant and student category.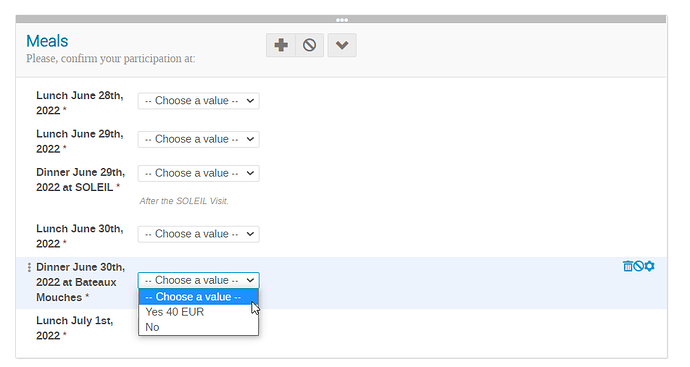 How can I do this?
Thank you for your answer.
Camille